Swansea City striker Michael Obafemi has told the fans to expect more from him ahead of next season after his strong end to the just concluded English Championship season. The former Southampton player talked about what to expect him in a chat with the Swansea City website.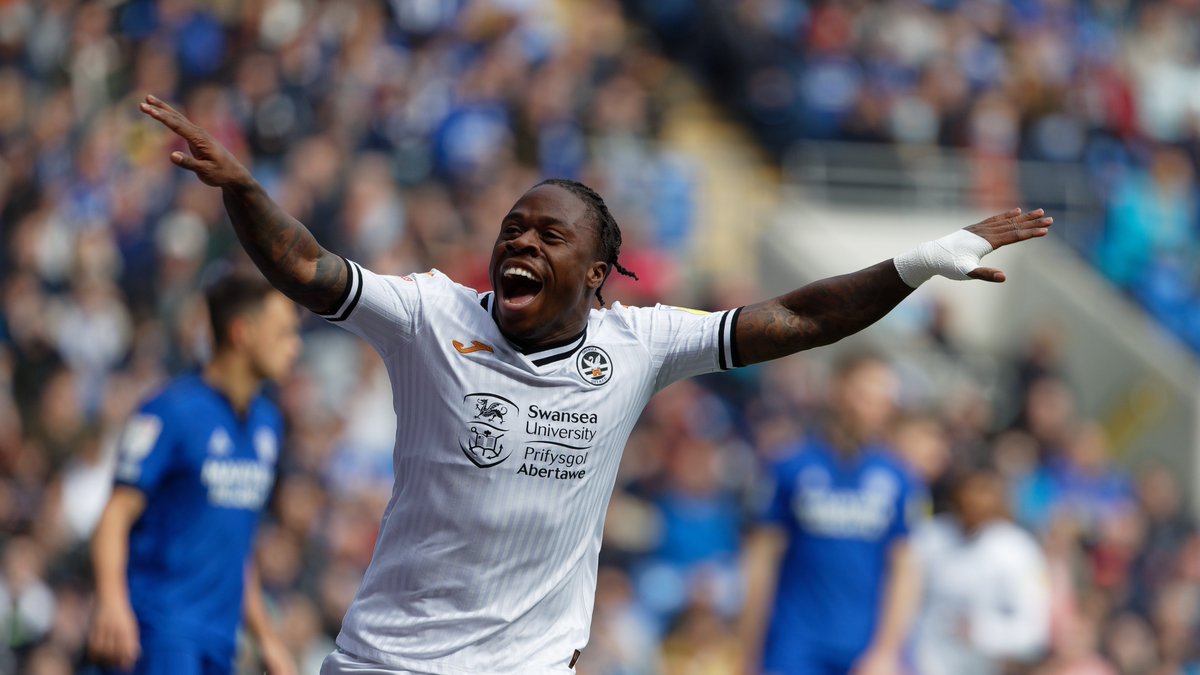 Republic of Ireland international Obafemi struggled for goals in the opening weeks of his Swansea City career following his move from Premier League club Southampton last summer. The Welsh team paid around £2m to secure his transfer from the Saints. Obafemi signed a three-year deal with the Swans until 2024. He scored just once at Swansea City until February 2022 at the start of his career in Wales. The goal came during the 2-1 defeat to Birmingham City in October 2021. Irish striker Obafemi finished the season as one of the most in-form players in the Championship. He scored 11 goals in his last 19 games for his team.
Obafemi was a major contributor as Swansea City enjoyed their best spell of the season in March 2022 and April 2022. His opening goal during the Welsh Derby clash with Cardiff City on April 2, 2022 was voted the best goal at the end of the season award ceremony at Swansea City.
After a fantastic end to the season, Obafemi has turned his attention to the new season. According to him, the Swansea City fans should expect even a better version of him next season. The Nigerian-born Irish striker would be hoping to spearhead the Swans' quest to secure a place in the Premier League via the English Championship next season.
Obafemi is looking forward to preseason as it would be a big boost. He has not had many preseasons with the first team and the attacker would be looking to take advantage of the upcoming one with Swansea City.